Update:
Hooray! The German Version is now available on iOS & Android.
iOS Download: https://itunes.apple.com/de/app/sound-o … 1440471673
Android Download: https://play.google.com/store/apps/deta … undofmagic
I will keep you posted about the upcoming English Version!
Original Post: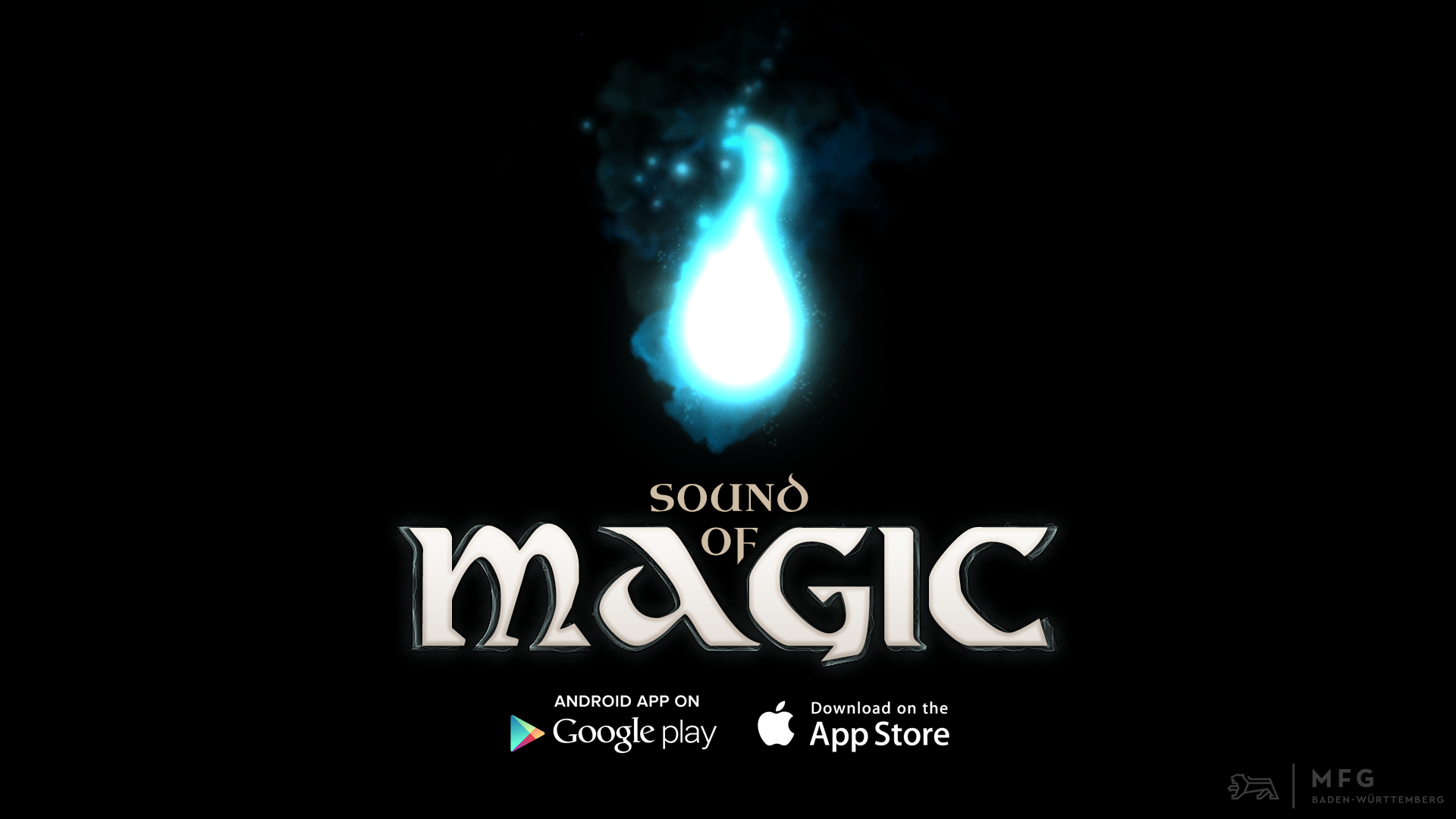 My name is Jan and im developer at Everbyte – a three people indie game studio based in Germany. We're currently working on an audio adventure and we want to use this thread to keep you updated about development and the current state of the game. We decided to post in the "New Releases Room" even though the game is still in beta, but this way we can make sure all information is available for you in one single place.
I will call the game Sound of Magic in the following context, but it's very likely this name will change before the game is released. Enough, introduction – lets move on to the interesting stuff!
Current progress of development:

Gamedesign: 100%

Story and Narration: 100%

Programming: 100%

Sounddesign: 100%

Visual Effects: 100%

Localization & professional voice acting (English): No Date yet

Professional voice acting (German): 100%
Platform & Language:
Primary target platform is iOS and Android but we plan to also support Windows, Mac and Linux. Sound of Magic will be released in English as well as in German.
Story and Setting:
Sound of Magic takes place in a medieval fantasy world called Azalen, where you play the most evil wizard the world has ever seen. Everyone knows about you and your evil business that Azalen has suffered from for countless years … except you since you just lost your memory.
Gameplay & Mechanics:
The closest description would be "Immersive First-Person Audio Adventure with the mechanics of a traditional point and click game combined with a magic system but without any need for graphic" - but that might be too long and confusing to put it on the cover so I will try to break down our core vision.
We mainly focused on combining fluid and highly interactive first person gameplay with the toolkit from classic adventure games (use, combine, …). Since you are a wizard there is a unique magic system on top that extends your abilities even further while you progress through the game.
Although the overall storyline is linear, you will be able to move freely to discover the world of Azalen!
Visual appearance & Accessibility:
I'm proud to announce that we might have the best graphic engine in world – your imagination. Jokes aside, there are visual effects in the game for example when you cast a spell, but typically for audiogames they play a minor role. To be honest some of our beta testers didn't notice since travelling through our fantasy world works best with headphones and closed eyes.
We also carefully took blind and visually impaired people into account since day one of this project. By that, we managed to completely get rid of an accessibility mode and designed the game, that everyone has the same experience.
Sound:
Sound design is crucial to bring Audio games to life. We spared no efforts to handcraft thousands of sound effects and cut our programmers food ration to half to be able to hire good composers. All characters and creatures will be voice acted by professionals to get them the quality they (and especially you, the player) deserve.
Thanks for reading/listening! Feel free to ask whatever you want to know and we will answer if possible
We use Twitter and Facebook and would be happy if you start following us and our project! You can find our Website and other projects here.